Evening Talk: Christmas For Mystics (Livestream)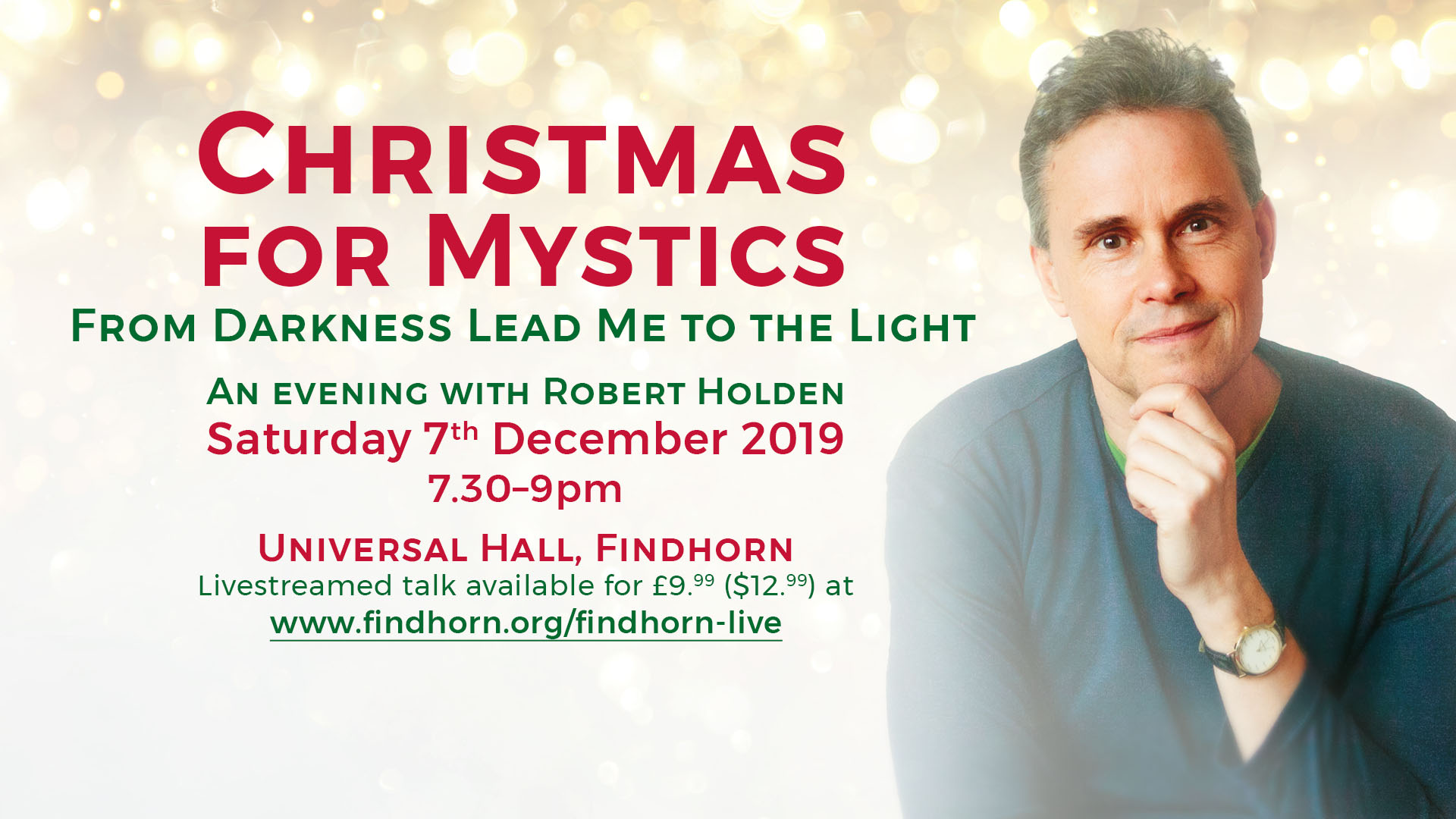 Dec 7, 2019 Findhorn & Livestream
"Christmas for Mystics: From Darkness Lead Me to the Light" An Evening Talk Livestreamed 7:30 – 9pm Saturday December 7th 2019 From the Universal Hall at the Findhorn Foundation, Scotland Purchase Livestream Ticket for £9.99 Lifetime access to recordings and download to own Christmas comes, but once a year is enough! Take a break from […]
Register Now
"Christmas for Mystics: From Darkness Lead Me to the Light"
An Evening Talk Livestreamed
7:30 – 9pm Saturday December 7th 2019
From the Universal Hall at the Findhorn Foundation, Scotland
Purchase Livestream Ticket for £9.99
Lifetime access to recordings and download to own
Christmas comes, but once a year is enough! Take a break from the mad-dash Christmas shopping, the burnt mince pies, cuddly reindeer toys – and connect again to the deeper meaning of Christmas. Join Robert Holden for an evening of storytelling, poetry, readings and meditations inspired by the Christian mystics, William Shakespeare, Charles Dickens, and A Course in Miracles. Key themes include:
O Light Divine: celebrating this season of Light across the world.
A Time of Birth: recognizing what most wants to be born in you.
A Time to Forgive: releasing everything that would hurt you.
Gift of Christmas: allowing yourself to receive the gifts of Christmas.
A New Beginning: preparing yourself for a year of miracles in 2020.
---
---
Comments