Live Talk: Finding Your Purpose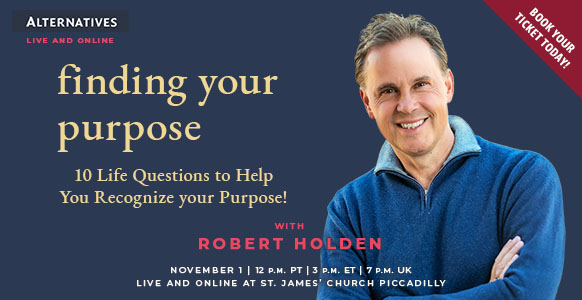 Nov 1, 2023 London & Online
This 90-min event will be live-streamed. Tickets are available to attend either in-person, or watch online. In this talk, Robert takes you through his popular FINDING PURPOSE Quiz that supported the hardback launch in 2022 of his new book Higher Purpose: How To Find More Inspiration, Meaning and Purpose in Your Life. Robert's book debuted at #1 […]
Register Now
This 90-min event will be live-streamed.
Tickets are available to attend either in-person, or watch online.
In this talk, Robert takes you through his popular FINDING PURPOSE Quiz that supported the hardback launch in 2022 of his new book Higher Purpose: How To Find More Inspiration, Meaning and Purpose in Your Life.
Robert's book debuted at #1 on the Amazon Self-Help list, and this week it is published in the US in paperback. In this practical and engaging talk, Robert will share tools and exercises to help you live a purpose-centered life.
Bring a pen and paper. This talk is really a mini workshop! There will also be time for Q&A.
LOCATION
St James's Church, 197 Piccadilly, W1J 9LL
---
---
Comments